So how important is Emotional Intelligence or Emotional IQ?
Sure, there are some old school execs who pooh-pooh it as mystical gibberish, but mostly there's growing acceptance that it is a must-have leadership skill in today's workplace.
In particular, empathy, self-awareness and social skills are considered vital to employees succeeding.
And many hiring managers are going so far as to say emotional IQ is more important than an employee's IQ.
The infographic below, by our friends at The University of Maryland's Robert H. Smith School of Business, lays out emotional intelligence's importance and how emotional IQ can impact a company's profitability.

Plus, check out all of our great infographics.
The Employee Turnover Cure
A 6-Step Retention Plan That Pinpoints The 12 'Fixable' Causes of Turnover And Specific Presciptions to Cure Them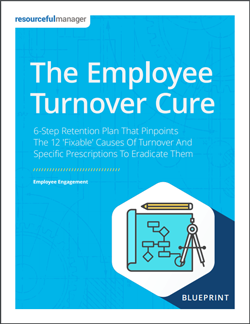 There's nothing worse than when your good people jump ship. So how do you keep them? Check out The Employee Turnover Cure Blueprint.
In a recent survey, only 53% of employees said they'd still be with their company in a year. That's the world we live in today and emotional intelligence plays a role in it. But this Blueprint can help you change that. Here are just a few of the things you'll get:
4 tools to take the temperature of existing employees and uncover the true reasons people leave your company
What employees actually want – but rarely say – that determines whether they'll stay and the simple things you can do every day to retain your team
10 case studies from real companies with strong employee retention
The truth about counter-offers – and whether it's worth trying to "save" someone
The #1 reason why employees quit and why bad managers don't believe it to be true