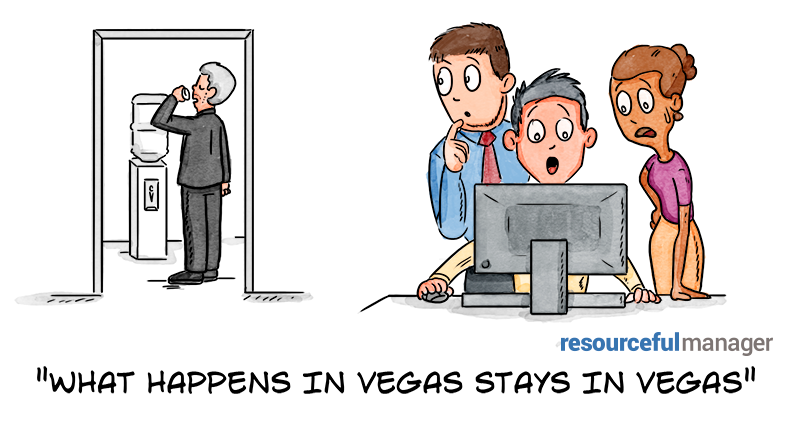 Friendship at work is much more than having a buddy to lunch with. Workplace friendships improve morale, culture and business results.
Leaders have good reason to build, encourage and foster friendships at work.
And while it might seem that friendships don't matter – or can't happen – as much as they did before the pandemic, the opposite is true. Gallup researchers recently found that having a best friend at work has become more important even with – and possibly, because of – the dramatic increase in remote and hybrid work.
"We can't overlook the importance of friendships at work. People who report having a 'best friend' at work are seven times more likely to be engaged in their job," says Ed Stevens, Founder and CEO of Preciate. "And better engagement leads to increased productivity and retention than unengaged workers."
Friendship at work isn't just important for employees. Leaders and front-line managers need it, too. Having a best friend at work is strongly linked to business outcomes, including increased profitability, safety and retention, the Gallup researchers found.
Specifically, people who have a best friend at work are significantly even more likely to:
engage with customers and colleagues
get more done in less time
build and maintain a safe workplace
innovate and share ideas
have fun while at work
recommend their workplace, and
remain loyal to their employer.
Pretty compelling reasons to build and encourage friendship at work, right?
How? Here are three Dos and two Don'ts for fostering friendships:
Do: Rebuild communities
With forced remote work, then a chosen dispersed workforce, communities were lost. Some organizations haven't had a chance to even build communities.
Look for ways to give employees more opportunities to interact in social and learning environments. For many companies, that might be through Employee Resource Groups (ERGs) that exist. Try to bolster their resources, giving them time and some funding to create programming for all employees to participate if they choose.
If you don't have official ERGs, you might try this cool idea Motely Fool shared: They asked employees, "Are you really good at something and interested in teaching others?" People who wanted to share their passions – such as sewing, DJing and bartending – set up Zoom classes for colleagues.
Do: Be intentional
Many friendships form organically through interaction, common interests and shared values. But we don't interact as much as we did before the pandemic. So workplace leaders might need to intentionally create opportunities for friendships to blossom.
The key, Gallup researchers say: Make time. Leaders want to set the standard, allowing time before or after meetings for small talk and rapport building. Also, encourage employees to find ways to partner with and support each other to hit goals. A common goal often naturally fosters better relationships.
Do: Break together more
People are increasingly burned out, and when they feel like that they blame work, the boss and their colleagues. That's breeding ground for resentment, not friendship.
However, employees and leaders who take take breaks from their work, technology and the grind tend to return refreshed and better equipped to hit goals. In one study, an overworked, stressed team that forced themselves to take more breaks – and mostly break together – ended up reducing the hours they worked and still hit goals. They also felt less stressed and more in tune with their teammates.
This likely needs to be a top-down effort. When leaders encourage employees to break from work and socialize a little, they'll be more likely to do it.
Don't: Force friendships
You can do plenty to help employees – and yourself – build relationships. But you want to stop short of forcing friendship. And while you might be thinking, "We'd never demand employees be friends," you want to be wary of making employees feel obligated to make or maintain friendships.
Avoid making any event focused on relationship-building mandatory. Also avoid saying things that employees might interpret as pressure to socialize such as, "This will be good for networking" or "You can make contacts by attending …"
Some employees will want to keep an arms length from others. Some employees may not like their colleagues. Others might believe in maintaining strictly professional relationships. Regardless, give employees space.
Don't: Creep on socials
Generally, bosses want to skip "friending" employees on social platforms. Turns out, most employees find it awkward, according to Harvard Business School research. Many don't want to see the boss' trip to Vegas – or have theirs seen.
Stick to LinkedIn and/or other professional social networks. And keep your Vegas trips off those sites!