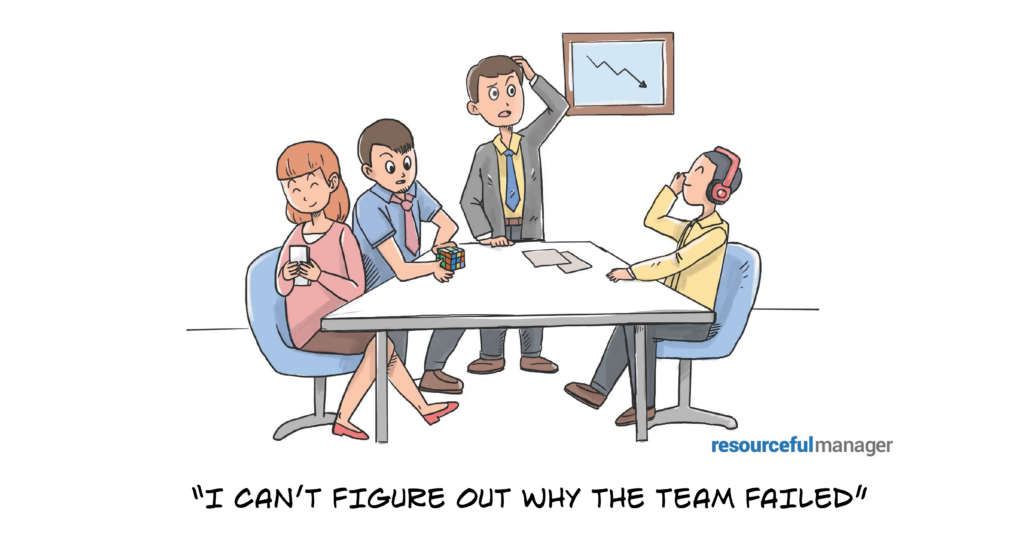 Who doesn't love to lead – or be on – a winning team?
Everyone does. Winning makes all the teamwork worth the effort.
But there's a problem with teams. They don't work as well as they used to. And quite honestly, the bar was low before the biggest disruption ever – a pandemic.
Nearly 75% of leaders found it difficult to connect with teammates in December 2019, months before COVID-19 shut down workplaces worldwide, according to research from Mark Mortensen and Constance Noonan Hadley.
Then the pandemic created remote or hybrid teams, practically overnight.
Teams are a workplace dynamic that was already flawed. Research consistently shows teams don't perform as well as individuals – even with extra resources to do the work. Teams are:
Expensive. The problems with coordination and motivation chip away at the benefits of collaboration.
Boundless. Many teams are too big, too political or too indecisive.
Competitive. Even if teammates get along and work toward the common goal, they're in competition with other teams, undermining company success.
The biggest problem with teams
Yet, those still aren't the biggest problem with teams and teamwork today.
The ultimate threat: Hybrid work.
We know: Anyone who enjoys hybrid and/or remote work doesn't want to hear that. But researchers found hybrid and remote work stresses companies and people even more.
In addition to the issues mentioned above, hybrid teams fare worse in:
Collaboration. Creative and visionary work, plus decision making, suffer in hybrid settings.
Connection. Employees and leaders feel lonely, even though they're on more teams than ever. Even worse, people get lonelier because they expect a connection with remote and hybrid teammates, and they don't get it!
Cost. Bottom line is it costs even more to coordinate and motivate employees who are dispersed. Just think about the logistics alone – technology, time and technical glitches.
Hybrid teams or not
So what's the solution?
Surely, those of you who love hybrid and remote work don't want to see it go.
And those of you who love efficient teamwork don't want to give in to the losses remote and hybrid work present.
There's help. Researchers uncovered several options that have potential to bring back real, bona fide teamwork and overcome the problem with teams.
Give more power to fewer people
Create smaller work groups. Then empower them to make bigger decisions.
They can coordinate work better, meet more quickly (as there are few voices to be heard) and execute more efficiently (as there's less handoff and/or wait time). The efficiency also reduces operation costs and eliminates the problem with teams.
Researchers also identified this bonus: There's less room for "social loafing" – when people do less than they would if working alone – in smaller groups. Instead, team members feel more accountable to each other and the goal.
Raise up individual contributors
MIT Sloan School of Management researchers suggest deconstructing workflows and projects that call for teams. Then break them into tasks that can be completed individually, then passed to the next person.
This specialization can also help teams become more efficient. When one person can focus on a specific element, he or she will master that element, sending a better product to the next employee in the chain. Plus, employees will likely spend less time in larger group collaborations that can derail – especially in the virtual world – and more targeted time with those whose work is most closely related.
Loosen the parameters of a team
True teams share a mindset, compelling mission, defined roles, stable membership, high interdependence and clear norms. So, as you might guess, there are very few true teams!
So researchers suggest you ditch the teams. Create more "co-acting groups"- a loose configuration of people who dip in and out of collaboration as projects come and go.
To make co-acting groups work efficiently, managers need to keep heavy oversight. When they meet regularly one-on-one with employees – rather than the entire group finding time and reason to be together – they cut the cost and time spent on teamwork.
Other keys to make the co-acting group work and overcome the problem with teams:
Recruit employees with self-direction, flexibility and willingness to cooperate
Build enough morale and cohesiveness with just a few joint sessions to brainstorm, make decisions and socialize
Reward employees for cooperation so you minimize competitiveness within the group
Monitor progress in a medium everyone can see
Don't promise anything the group can't deliver – belonging and connection. If it happens, good. If not, that's OK, too.