Practical Tools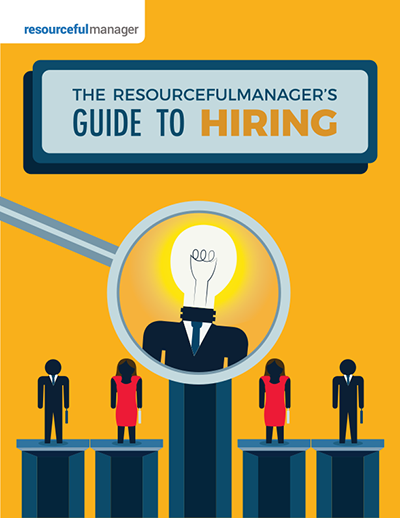 The ResourcefulManager's Guide to Hiring
Of all the strategic tasks within an organization, there is none more important than recruiting and hiring employees. In this free 38-page hiring guide, you'll find:
Hiring Mistakes Direct and indirect costs of bad hires
Before You Start Recruiting: 10-Step Process To Hiring Replacements
Great examples: 9 companies that broke the rules to get great hires
The Hiring Interview: 10 do's and don'ts
PLUS: 180-day onboarding timeline you can use
Sign in
if you have an account.
Get This Free Practical Tool & More ...
Claim your FREE MyResourcefulManager membership and get instant access to the practical tool you're looking at right now, plus a toolbox of management and professional development resources, such as:
10 Interview Questions To Weed Out The Bad Fits
How To Tell An Employee He Smells: A Sample Script
Dealing With A Critical Jerk
The FMLA Cheat Sheet: A Handy At-A-Glance Guide
What Should You Delegate: A Handy Worksheet That Will Make Your Job Easier
50 Most Misused And Abused Words in Business Writing
And 9 more resources waiting in your account
Join the club where more than 60,000 smart resourceful managers come to improve.
Create My FREE Account