OK, I get it!
You're busy and pressed for time.
And there are not enough hours in the day to get it all done.
You definitely have a time management issue. You need to become more productive. Right now!
We don't want to waste any more of your time.
So here we go, in rapid-fire fashion: 11 productivity tips you can start using today.

Plus, check out all of our great infographics.
Escape the Busyness Trap
How To Structure Your Day & Week, Get More Important Things Done … And Leave Work On Time, Guilt Free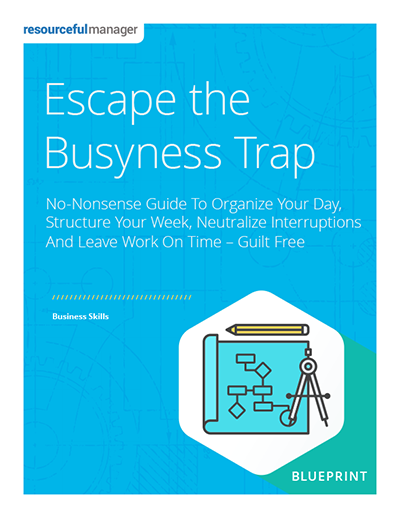 Productivity has little to do with "time." And multitasking is a myth … Find out why in our Escape the Busyness Blueprint.
It's a 50-page, concise, step-by-step guide that equips you with research-backed productivity principles, time management secrets of highly successful people, and everyday tips and hacks you can put into action quickly to optimize every hour, day and week. What you'll learn:
The 7 key components of a productive work week – and how to install them into your schedule the right way
4 steps to design your "ideal productivity framework" based on your unique situation
Proven prioritization principles that work
10 mistakes that kill productivity – and how to stop them
17 habits of highly productive people