The late comedy legend George Burns described motivation this way:
"I wake up every morning, get out of bed, read the newspaper, and if I don't see my obituary, I go downstairs and have breakfast."
Funny! But what makes successful people tick? Money? Pride? Attention and fame?
Actually, enduring motivation has deeper roots. The money and the rest of it, that's just gravy – the extras that result from being motivated.
Don't think so? Then take a look at how these 11 very successful people motivate themselves – in their own words.
1) Hack Your Way Forward
What drove Mark Zuckerberg to create Facebook? He says it was the fear of knowing someone else might do it first.
In an interview with Business Insider, he identified a mental focus to work he called "the Hacker Way."
"Hackers believe that something can always be better, and that nothing is ever complete."
In a later interview with Forbes in 2012, well after Facebook had reached unimaginable success, Zuckerberg offered this take on how he keeps his motivation flowing.
"[It's] a perverse thing, but I would rather be in a cycle where people are underestimating us. It gives us latitude to go out and make big bets that excite and amaze people."
2) Find the Movers And Hang Out With Them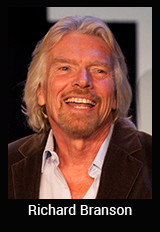 It is hard to find a business person more successful than British entrepreneur and Virgin Airlines founder Richard Branson.
Yet Branson says that to stay successful, he surrounds himself with successful people – especially people more successful than he!
He termed it his "lifeline."  He told Forbes magazine:
"My professional inspiration has no separation from my personal inspiration. It's people who will stop at nothing to make a positive difference to other people's lives. I am fortunate to come across quite a few of these game-changing people, and the desire to help (and keep up with them!) is what drives me."
3) You Be the Boss of You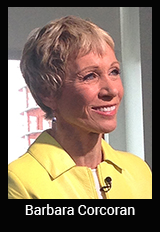 Barbara Corcoran never wanted to take orders from a boss, ever again.
So she built a $5 billion real estate venture that is, today, New York's largest real estate company.
"I was [always] motivated," Corcoran, who is also a shark on ABC's hit show Shark Tank, told Entrepreneur magazine.
"What I wanted to do was work for myself. I had 22 jobs before I started my business at 23, and I didn't want one more boss telling me what to do. So I was motivated simply because I didn't want a boss."
OK, so not everyone can be the boss. But you still have your own initiative. Exercising your own instincts on a job can get motivational juices flowing.
4) Avoid the 'They Have More (blank) Than I Do' Syndrome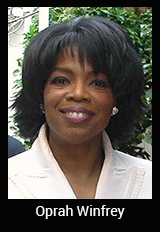 When Oprah Winfrey was trying to get a foothold early in her career, she never worried about what others had.  Whether it was more money, more ideas, connections, brains, luck. She refused to let it hold her back.
"If you look at what you have in life, you'll always have more. If you look at what you don't have in life, you'll never have enough."
Someone else might have more talent, but that doesn't mean they've cornered the market on success. Oprah said if she let herself believe everyone else was prettier, smarter, thinner, whatever, she'd never have become one of the most successful media owners, talk show hostess, actresses, producers and philanthropists on the planet.
5) Do What You Love In Life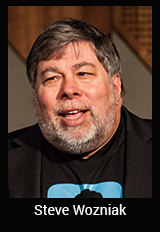 Apple co-founder Steve Wozniak said his path to success in life was a natural extension of doing what he really liked to do. It's the adage, "If you love what you do, you'll never think of it as work." It's easier said than done, but it's also a crucial aspect of motivation.
He wrote in his autobiography, iWoz:
"If you love what you do and are willing to do what it takes, it's within your reach. Don't worry that you can't seem to come up with sure billion dollar winners at first. Just do projects for yourself for fun. You'll get better and better."
6) Success Comes With Ups And Downs – And Lots Of Fears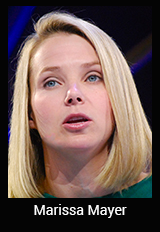 If you're terrified of taking a big career/networking/investment step, that's a good thing. Marissa Mayer, Yahoo CEO, says it's OK to be scared – just let THAT motivate you.
Mayer told Forbes magazine:
"I always did something that I was a little not ready to do. When there's a moment of 'Wow, I'm not so sure that I can do this,' and you push through those moments, it's then that you have a breakthrough. Sometimes that's a sign that something really great is about to happen."
Success is a roller coaster ride. Apprehension builds as you climb that initial hill. You're terrified of the big drop. But once you get through that, the rest is exhilarating.
7) Don't Make Success the Only Goal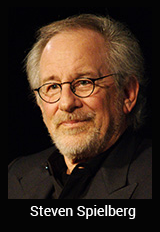 Uber-director Steven Spielberg has raked in tons of awards and money. But he famously quipped:
"I'm not really interested in making money. That's always come as the result of success. But it's not been my goal, and I've had a tough time proving that to people."
Success in and of itself shouldn't be your motivator.
Sounds ridiculous, right? Not really.
How you GET there – and how you define it in the first place – should be the root of your motivation.
Spielberg said his professional goal was to make great movies and tell great stories. In other words, do what you like, well, and success will follow.
8) Be Your Own Mother of Invention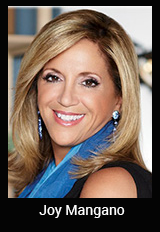 Ever think to yourself, "Geez, I wish they'd invent something to…!" Joy Mangano did.
For 20 years, Mangano has been racking up mega-sales on the QVC and HSN networks with why-didn't-I-think-of-that kind of inventions.
She's now CEO of Ingenious Designs, a multimillion-dollar company. You can check out her story in the biopic "Joy," released last December.
Her secret? Be your own dream weaver.
"If it's anywhere near a realistic goal, I say, 'Go for it' because, look at me! I never thought that I would be in this place, in this situation, 20 years ago. If THEY did it, why can't YOU?" Mangano said on ABC's 20-20.  
9) Quit Singing Your Own Praises.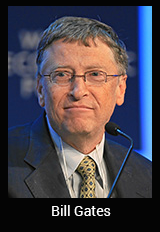 Take it from Microsoft founder Bill Gates: You've got to have somewhere to go.
"The world won't care about your self-esteem. The world will expect you to accomplish something BEFORE you feel good about yourself," Gates said.
When you feel like you're the Master of the Universe, remind yourself that you might not even be in the right galaxy.
Realizing there's always room for improvement-at whatever you're doing-can be the harshest, yet most effective motivator.
10) Work Is Its Own Motivation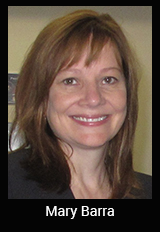 Getting thrown to the wolves on Day One isn't a very promising way to begin a new job.
Just ask Mary Barra, who became the first female CEO of General Motors at the time when the automaker was reeling after an ignition problem that affected millions of vehicles, and had been tied to 13 deaths.
Being GM's top problem-solver was her biggest motivator, she told attendees at a recent Fortune's Most Powerful Women Summit.
"I've always been motivated by the work I've been doing. My mother was born and raised in the Depression and really taught me the value of hard work."
Another valuable motivator, she said, is feedback. Barra called feedback a "gift" and said she seeks advice from her board of directors and her team.
11) How Much Fun Can It Really Be Sitting On A Beach?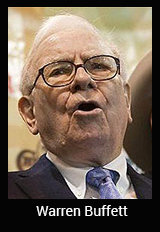 Warren Buffett, chairman and CEO of Berkshire Hathaway, says embracing hard work was his motivation.
He once told Triad Business Journal:
"I always advise students to try to find the job that they'd have if they were independently rich. I found that job, and to me it's absolutely fascinating. I could be doing all kinds of other things, but I would so much rather be coming into the office every day than sitting on a yacht. No comparison."
Let's face it: Only a multi-gazillionaire like Buffett would say he'd rather be crunching numbers than tanning with a drink in his hand.
Recognizing how you (and not just your bank account) will thrive from devoting yourself to your craft can jump start your thinking.
Photo credits: Zuckerberg by Jason McELweenie, Corcoran by Jacqueline Zaccor, Winfrey by Alan Light, Wozniak by Nichollas Harrison, Mayer by Magnus Höij, Spielberg by Romain Dubois, Joy Mangano by HSN, Gates by World Economic Forum, Barra by U.S. Government, Buffett by theTaxHaven.