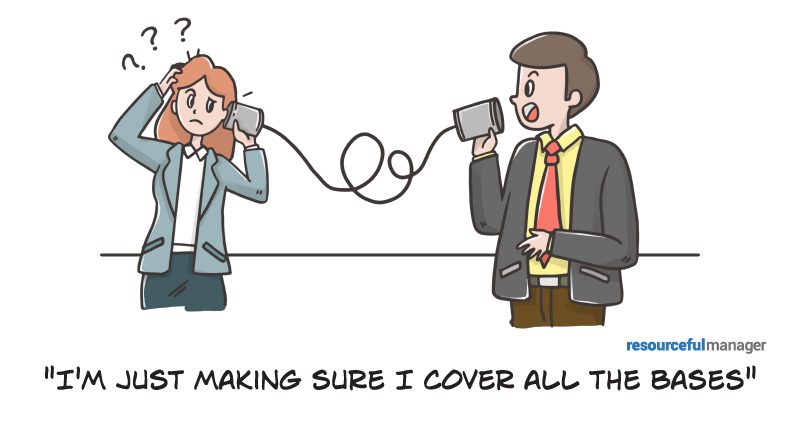 Let's talk about talk — specifically, our workplace language.
It's serious business.
Use the right language with the right tone at the right time — and BAM! Employees love you and the job. Boss thinks you're the greatest thing since profit sharing. Client loves the million-dollar deal. Family members think you walk on water.
Use the wrong language with the wrong tone at the wrong time — and BAM! Everyone hates you and everything you do.
Workplace language matters
Get the picture? Language, tone and timing matter.
But … the rules have changed a bit. Language at work is more casual across all communication channels.
More than 70% of people noticed changes in language at work in the past five years, according to a Barclays LifeSkills study. Nearly three-quarters admit they communicate less formally — most of them saying Gen Z has influenced them to dial back the formality.
Even if you still love to address others with Sir or Ma'am, or close a message with Sincerely, don't frown on this.
"The shift to more personable language is a positive one," says Kirstie Mackey, head of Barclays LifeSkills. "However it's important to demonstrate an understanding of social etiquette in the workplace … Striking the right balance while still displaying your personality through your communications is key."
Let down the guard (a little)
Regardless of the level of formality, leaders want to get their words right. You set the stage for work culture, so whether you lead a group of veteran workers, a team of Gen Zs or a mix of generations, you can help them all navigate language at work.
"Changing norms in the workplace are reflected in the language younger employees use, and the way communication has changed in general," says Dr Laura Bailey, Senior Lecturer in English Language and Linguistics at the University of Kent.
Here are five tips for getting language at work right as it evolves:
Keep your audience in mind
It doesn't matter your generation. You can communicate well with any generation in your workplace. Just remember your audience.
"It is okay to change language based on the seniority of the person you are communicating with, or how well you know them," says Mackey. "But be careful to not be overfamiliar while communicating in the workplace."
So, if you're dealing with a senior official or client who only communicates with the formality of the 1950s, you're best to do the same. And if you're dealing with a long-time colleague who prefers informal texts and an appropriate joke, go right ahead. And if you have a team of millennials who prefer Slack, stay in touch that way.
Ask for/identify preferences
Of course, the best way to determine the ideal channels and tone for communicating at work is to ask colleagues' preferences. At the same time, trust your judgement on what's best for the circumstances.
"With the rise of instant messaging platforms for work, think if what you're saying can be a quick message, or needs the space an email can provide," says Mackey. "If you're not sure, don't be afraid to ask their preference and adapt accordingly."
But remember: You still decide what's the best channel based on the message. Save confidential or complex information for personal conversations. Use email for lengthy and detailed information. Use chat apps and text messages for quick, limited-detail exchanges and confirmations.
Be professional
Just because you've chosen a less formal tone and channel, remember to stay professional with all communication within the boundaries.
Several things to avoid:
gossip, backstabbing and finger-pointing
profanity
condescending tone and language, and
anything unethical or immoral.
Level the tone
Being clear, concise and diplomatic when communicating at work is important. But it has some danger.
"The workplace is a busy environment, and inboxes are often full of emails, so it's best to make your point or request quickly and concisely," says Mackey. "However, there's a fine line between getting to the point and coming across as rude. Try not to be too blunt, and if in doubt ask a colleague to check your email before sending."
Same goes for if you need to address a sensitive subject or relay difficult news: Check with a colleague to be sure you've chosen the right channel and that you have the language and tone right.
Keep everyone in the loop
"Email threads and instant messaging platforms have become blended into 'conversations' where formal openings and sign offs might feel out of place. For the older generation, letter-writing etiquette might be drilled in enough that it is instinctive in any written communication. Whereas for Gen Z, social media has driven linguistic change and sped up the spread of language trends," says Bailey
So instead of generalizing how people want to communicate, try to focus on leveling the playing field when it comes to language at work. Offer ongoing training on your communication apps. Talk about the way to share different kinds of messages. And finally, as the leader, be willing to use all of the channels your people need you to use.