Practical Tools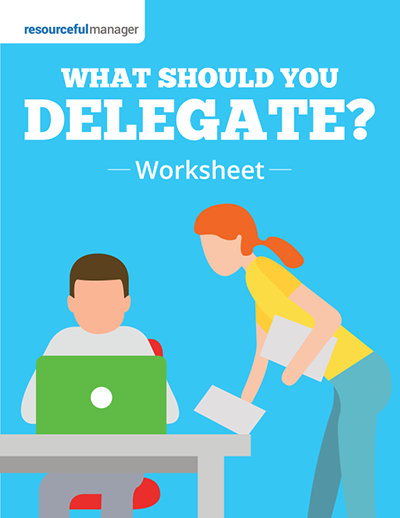 What Should You Delegate
Delegating boosts efficiency and builds responsibility. Print out this short worksheet to take the pain out of deciding which tasks to delegate and which to keep on your plate.
Audit and rank your tasks every few days to see what can be delegated
Spend time on more important tasks and tackle the bigger picture
1-page, easy-to-read Activity Audit in printable format
Sign in
if you have an account.
Get This Free Practical Tool & More ...
Claim your FREE MyResourcefulManager membership and get instant access to the practical tool you're looking at right now, plus a toolbox of management and professional development resources, such as:
10 Interview Questions To Weed Out The Bad Fits
How To Tell An Employee He Smells: A Sample Script
Dealing With A Critical Jerk
The FMLA Cheat Sheet: A Handy At-A-Glance Guide
What Should You Delegate: A Handy Worksheet That Will Make Your Job Easier
50 Most Misused And Abused Words in Business Writing
And 9 more resources waiting in your account
Join the club where more than 60,000 smart resourceful managers come to improve.
Create My FREE Account