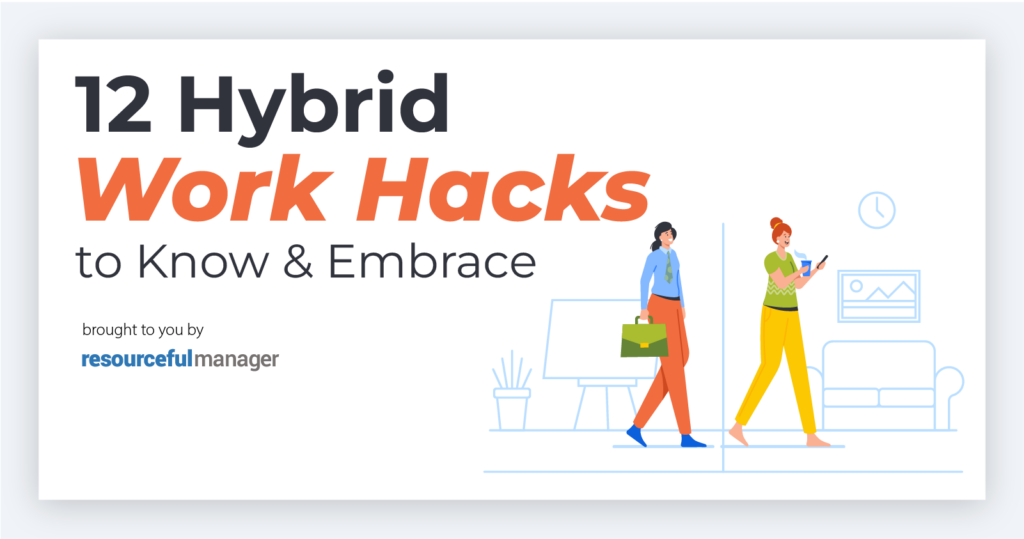 Hybrid work is here to stay – and we need to do it better.
If you have any doubt about that, consider this. More than 80% of people say hybrid is the "optimal" way to work now and in the future, an Accenture study found.
That's where hybrid work hacks come in.
On short order and in quick fashion, here's a guide (now part of our infographic series) full of hybrid work hacks: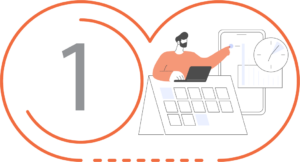 Make a schedule
We know, we know: People prefer hybrid schedules for the flexibility. But a set schedule is more than ideal; it's research-proven to be more effective.
In brief: Stanford University economics professor Nicholas Bloom found managers can boost employee satisfaction and improve productivity when their teams work together on-site at the same time. What's more, he found you can eliminate biases, improve career development and promotion equity, and promote diversity when you respectfully select and mandate hybrid work schedules.
Work with the teams to determine the best in-office days. Plan collaboration and fun events then.
Create the right space
By now, employees who work part of the time at home should have "the comforts of the office." But you'll want to be sure everyone is as efficient at home as they are on site. Set standards for sharing space if the job requires confidentiality or quiet, internet connectivity speed and quality, and any other necessary technology.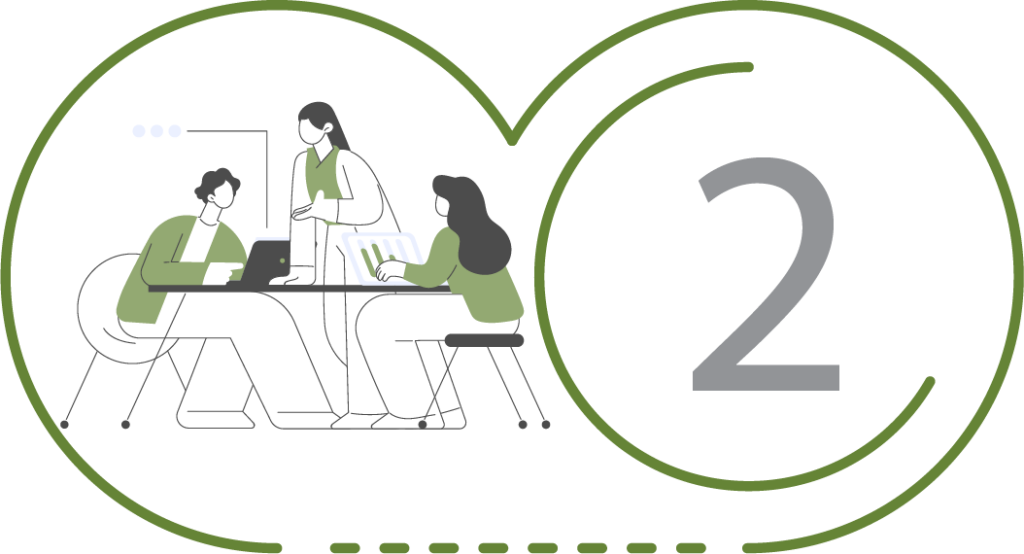 On site, create the right space with "hotelling" – picking and/or scheduling space to work independently, collaborate in meetings or use office and technology supplies.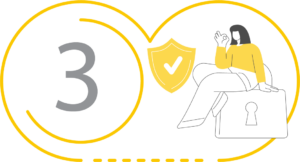 Ensure security
Hybrid work means anywhere, anytime. And that creates more security risks to data and confidentiality.
Behind most data breaches is human error – such as clicking on malicious links and reusing passwords. So work with IT to create a cybersecurity awareness program to:
Set goals to address your specific level of security needs and expectations.
Focus on the most important threats to your company. Identify the threats that will most likely come their way and how to mitigate them.
Measure success. Try a phishing simulation before and after security training to be sure it sunk in.
Secure the workplace
In the same vein, you want to ensure security for on-site work. Beyond the cyber concerns and remedies, encourage clean desks to help prevent data breaches.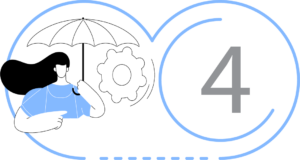 Create guidelines on what employees should and shouldn't print and keep at their desks – especially if employees share common areas and are hotelling now. Encourage less printing and more saving in your cloud. Provide a lockable storage space to secure documents when employees aren't on-site and using them.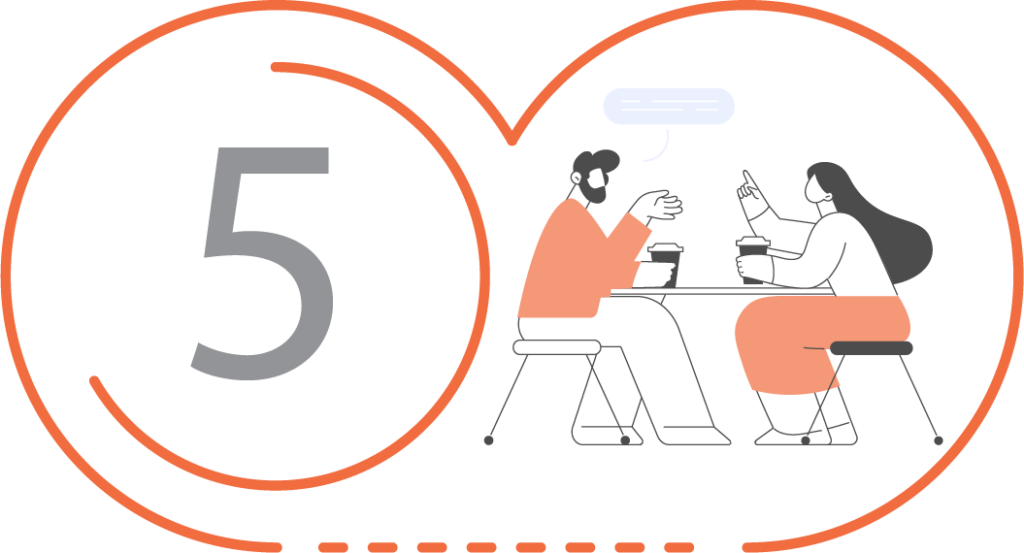 Before you meet, ask 1 question
Hybrid meetings can be messy. Too many distractions. Too much background noise. Too much confusion.
While you can't avoid them, you might be able to eliminate – or postpone – some before they're rendered useless.
Before you call a hybrid meeting, ask yourself (and/or a trusted team member): Do we need to meet? If it's to share non-critical information or give an update, then you don't to. Send an email. Solicit feedback. Skip the meeting.
Do meetings better
When you can't eliminate the meeting, ideally you'd only meet when everyone is on-site. Realistically, that won't happen.
When you're separated, remote employees will struggle to hear, be heard and have an influence in group meetings. On-site employees will likely dominate in talk time and influence.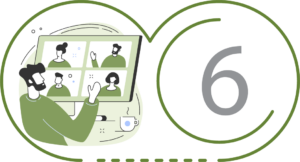 If any attendee can't physically be in the same room as the others, host a video meeting to create a level playing field for everyone.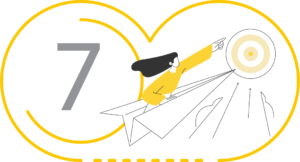 Stay motivated
Hybrid employees often suffer from a lack of motivation because they work non-standard times, such as weekends and holidays, according to Harvard Business School research. They actually function better putting in a 9-to-5!
Researchers say you can stay motivated when working outside "normal" hours by switching your mindset: Think about making good use of your time by catching up on work, rather than thinking about time missed doing fun things.
Connect
Hybrid employees are often disengaged because they don't connect with colleagues enough. That's an issue because Gallup has famously found employees with friends at work are more likely to be happy with their job and loyal to their employer. Those connections foster creativity, collegiality and, at the most basic level, fun in the workplace.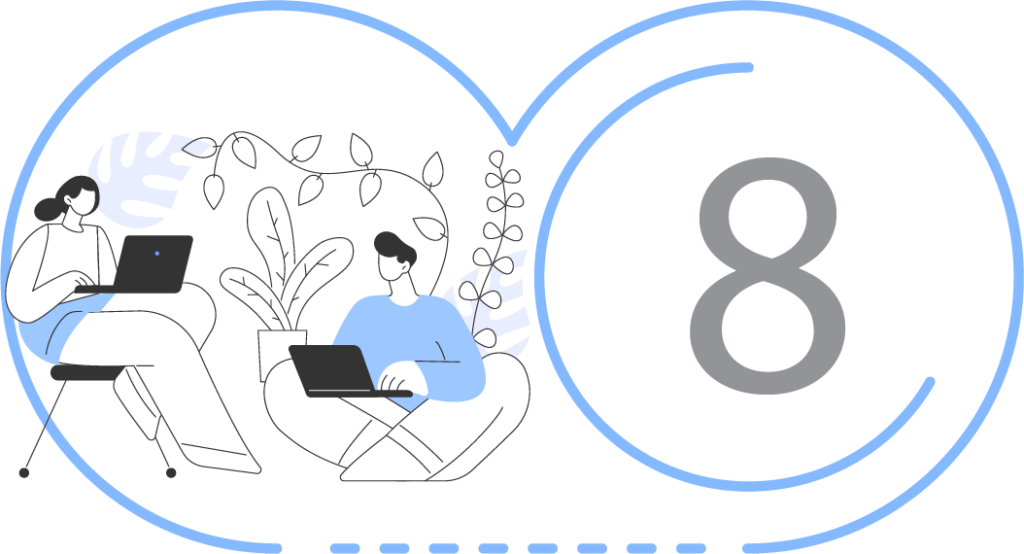 Mindfully schedule time on site. Use one of your team's weekly mutual day on site for collaboration. When possible, build in time and resources to also do something casual – such as a group lunch or coffee break – to connect on a personal level.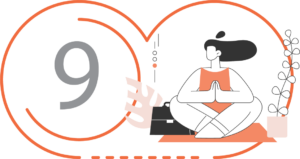 Disconnect
On the flipside, hybrid employees still struggle to disconnect from work when they're home, putting in late hours or checking in long after close. It leads to more stress and burnout.
Set an alarm for your regular close-of-office time and adhere to it. Then, create a shut down ritual that includes separting yourself from work – perhaps putting a laptop away or closing the office door for the night – to disconnect physically from work.
Move more
Regardless of where you are – home or office – hybrid work tends to be sedentary. Seat. Desk. Computer. Monitor.
Add more movement – thus engagement, morale and creativity – into your day with these two tricks.
Set an alarm for 30 or 45 minutes. Get up. Ideally, walk, stretch or just stand for five minutes.
Challenge yourself. Make a daily movement goal – perhaps walking for an hour. Or set an activity goal – say, 50 squats, 25 pushups and 50 sit-ups.
Choose the right training
Choose a training approach based on the material and/or situation for hybrid groups.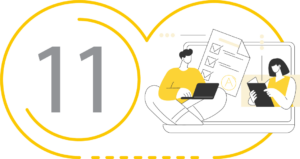 Synchronous training – in a meeting or over video – is best for processes or information the team needs to know to function as one. So when one employee asks questions, challenges ideas or digs deeper, everyone benefits from clarifications, new insights or deeper analysis.
Asynchronous training – done individually and at your convenience – is best for less collaborative, more knowledge-gaining situations. Offer online or recorded training tools. Set reasonable completion deadlines and testing standards.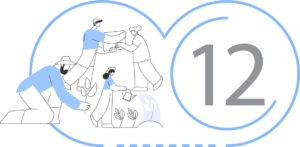 Build a support system
Three linked studies found managers who lead hybrid teams work harder to accomplish tasks and control what they can, leaving less time to coach and motivate employees. You can't go on like that.
Ask for a support channel to HR – such as Manager Liaison or Management Support Specialist – to help you systematically balance time, monitor mental well-being and ensure you have the resources to help your the team.